Paella Catering Sydney - Tapas, Canapés & More
Welcome to Tapas Market, your best Spanish paella catering company in Sydney.
We offer an extensive range of catering packages for private parties, corporate events, weddings and special occasions.
Our unique catering menu offers a wide variety of Spanish paellas, tapas, canapés, desserts and grazing tables among others to meet everyone's specific requirements and tastes. Our Sydney catering service has two modalities:
Onsite Catering, where our highly skilled chefs & staff bring all equipment to cook & serve all food in your home or venue of choice, and
Drop-Off Catering, where all our food is prepared in our commercial kitchen and delivered to your door ready to be cooked or served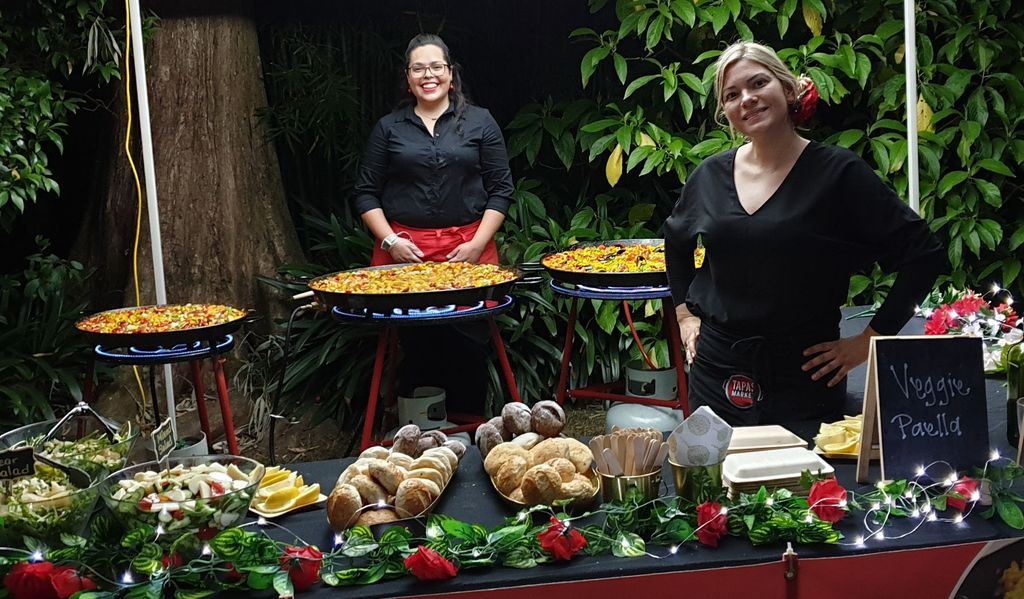 Paella & Paella Catering - How Onsite Catering Works
Entertain your guests with our giant paella pans and learn how skilled chefs prepare paellas from scratch.
All our onsite catering packages include as part of the price private chefs and waitresses to cook and serve all food at your venue of choice in Sydney (no more to pay).
With our wide selection, all your food needs are covered; from grazing tables, beautifully decorated to let your guests help themselves at their own pace, tapas & paellas, perfectly cooked & delivered by our friendly staff, to dessert tables, exquisitely assembled to impress your invitees.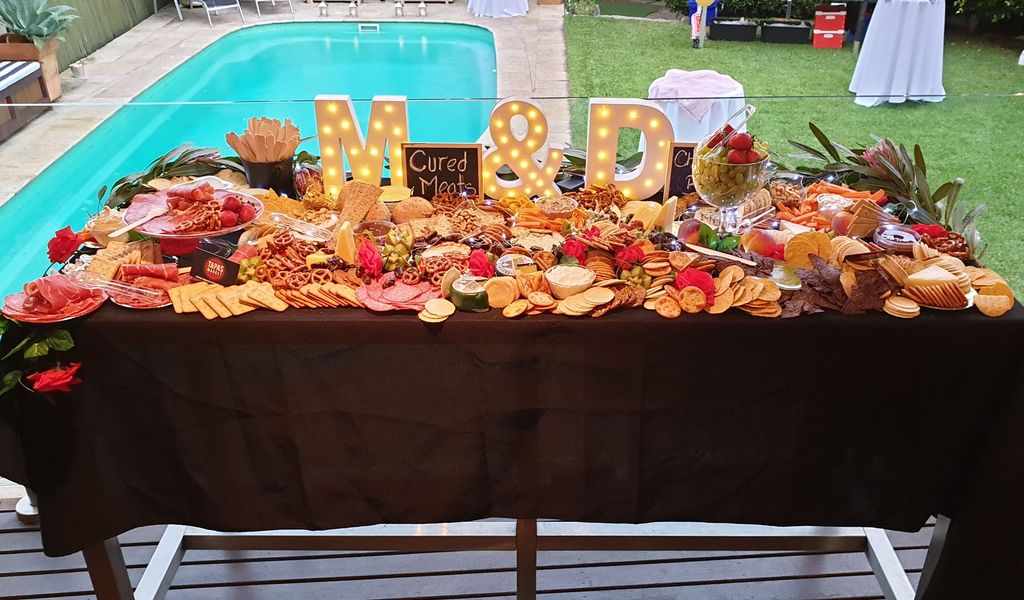 Even though there is no cookie-cutter approach, we established a bullet-proof process to carry out any paella catering in Sydney seamlessly and without hiccups. We will discuss and agree all details upfront, but generally:
Our catering team will arrive 1 to 2 hours before the time of service to set up before your guests arrive

Grazing tables and food stations (eg. Mexican table) will be assembled and decorated onsite on arrival

When tapas or canapés are part of the menu, they will normally be prepared and served while paellas and/or charcoal skewers are being cooked or grilled

Paellas are served with dinner rolls and your gourmet salads of choice

Charcoal skewers are normally accompanied with sides such as fries, sweet potato chips, charred corn or a salad

If the catering service includes desserts, these are usually prepared and given after the tapas, paellas and charcoal skewers service is finished

Once all food is served, we will clean, pack up and leave to let you enjoy the rest of the day
Here is a list of some of our most popular catering packages (for a complete list, click Paella Catering Packages):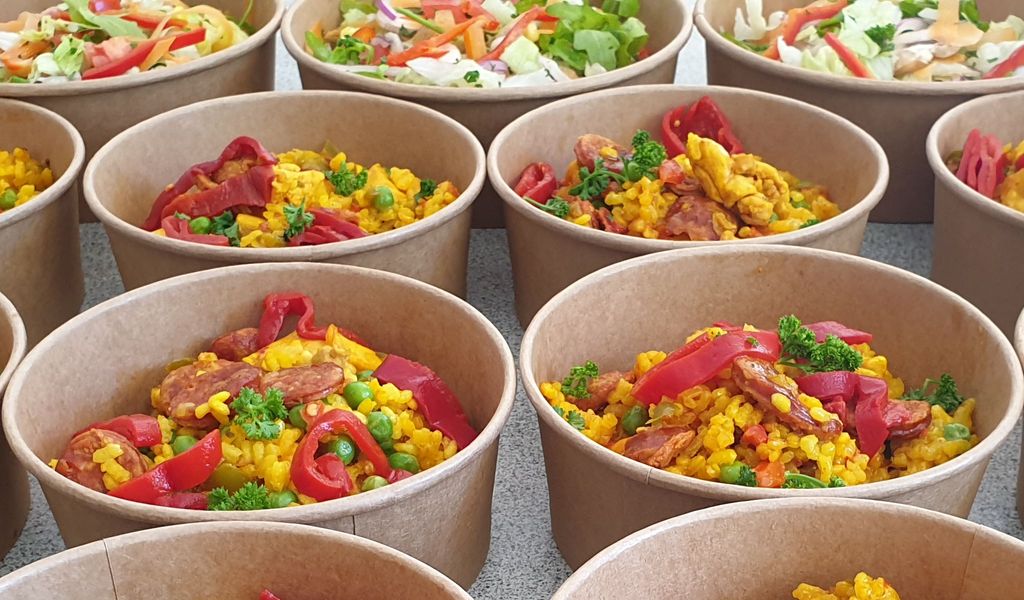 Spanish Food Delivery in Sydney - How Drop-Off Catering Works?
When delivering food to your door, you have the option to provide frozen tapas ready to cook, or mouth-watering paellas, tapas, canapés and even desserts ready to be served.
For Paella orders for more than 12 people, you can choose between the two options:
each serve in its own eco-friendly bowl ready to be eaten, or

all serves in a big pan together with eco-friendly disposable plates, cutlery & serviettes (additional charges apply for the need to pick up the pan afterwards)
Do not miss our popular grazing boxes, delightfully assembled with the fine selection of cheeses and cured meats. We also prepare stunning gift boxes for birthdays, anniversaries and special occasions (eg. mother's day). For more information visit our delivery menu.
Please note that catering delivery orders must be made at least 24-48 hours in advance, and delivery time must be arranged before proceeding with your order.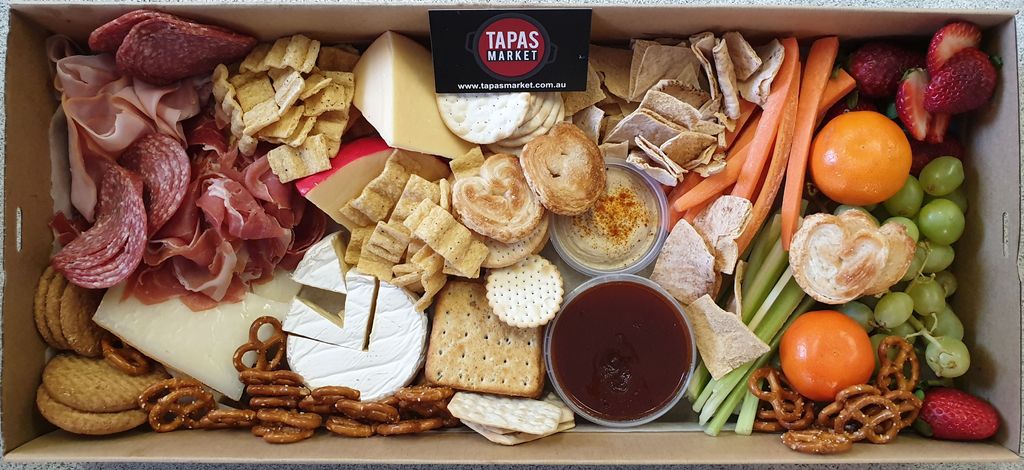 Why Hire Tapas Market
Tapas Market started as a small paella catering company with a big dream: to be everyone's first choice for celebratory occasions. We knew that the best way to your hearts is through stomachs, which is why we focused on perfecting our meals and offering stellar catering services.
Tapas Market is the best paella catering company in Sydney. We are:
Unique - Tapas Market is the only catering company in Sydney where you can buy authentic Spanish and Latin American dishes together with a wide variety of canapés and desserts from all over the world to meet everyone's tastes
Versatile - Our diverse offer of dishes that we serve on the buffet is bound to surprise you! From paellas and tapas to canapes and tortillas - don't be afraid to taste something new
Flexible - No matter how specific your dietary habits may be, we are ready to accommodate your taste by preparing gluten-free, dairy, egg and soy-free dishes
Organised - We have been in the paella catering business for so many years now that we know how to overcome any challenge we encounter
Friendly - Tapas Market is praised for excellent customer service - our cooks and servers' warm attitude contributes to creating an overall pleasant atmosphere at the event
Affordable - Our paella catering in Sydney comes at a reasonable price. We are ready to negotiate and meet your budget by deciding on the service package that will meet all your needs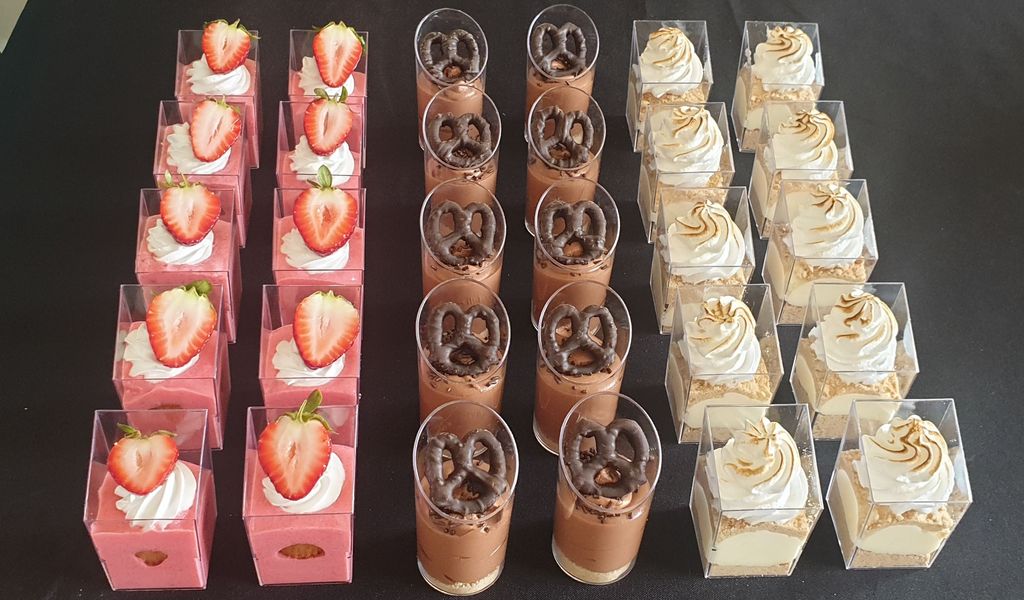 Choose Tapas Market for your next event - our paella catering services will not disappoint you nor your guests!
Are you ready to book your next paella catering event? Or do you have any questions or have special requirements?
Give us a call at 0415568492 or send us an email using our Contact Us form or using the following email address: [email protected]